My maternal grandfather – a productive engineer
Category:
My maternal grandfather Sri H.R. Venkatasubba Rao, who died at the age of 52 in 1932, contributed a lot to the then Mysore state during the rule of Maharaja Nalvadi Krishnaraja Wodiyar. My grandfather was an executive engineer. The fact that a road named after him still exists 'Road to Uttana Halli'- on Chamundi Hills is indicative of recognition of the honour bestowed on him for his services to Mysore State. I have a picture of him in Darbar dress.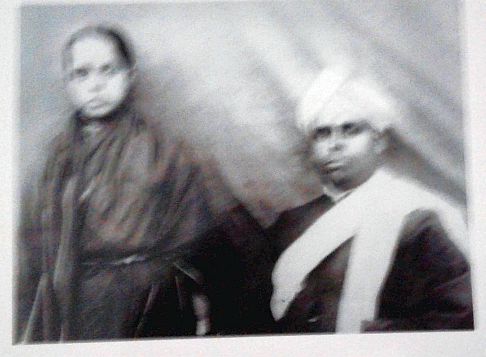 Left, Smti Venkatlakshamma, wife. Right, my grandfather Sri H.R. Venkatasubba Rao in darbar dress. Mysore. 1920s.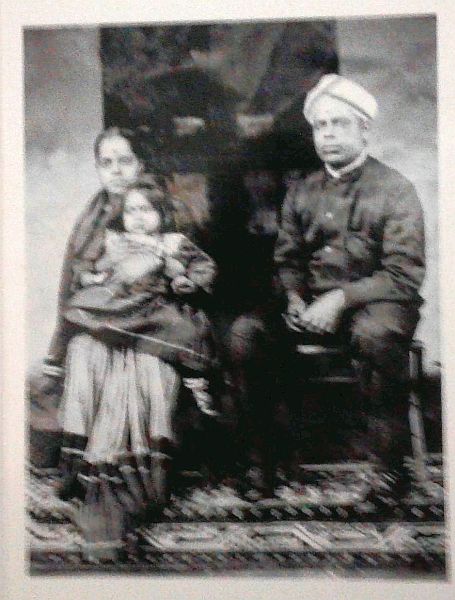 My grandfather H.R. Venkatasubba Rao with his wife Smti Venkatlakshamma. Child on her lap is my mother Smti Jayalaksamma. Mysore. 1912.
My mother, Smti Jayalaksamma, his only child who died on Oct 31, 1970, used to get a pension of Rs 30 after her father's death. Dr. D.V. Gundappa (a reputed journalist, a great political philosopher, a renowned legislator, a poet-sage and in short a versatile genius) mentions my grandfather's name in his small booklet Kelavu Mahaneeyaru (A few great men).
I know very little about my grandfather. I was told that details can be traced from Mysore civil list. I did visit the archives in Mysore but could not trace any details. Maybe I have not searched properly under the civil list. However, I am detailing below some details as given by my father.
Citizens of Bangalore must be grateful to him for as secretary for water to Sir M. Visvesvaraya (A statesman-engineer who served as Dewan of the then Mysore state). During his service, my grandfather was involved in several water supply schemes. The schemes he was connected with were Hesaraghatta, Bethmangala, and Ele Mallappa Chetty Tank. Later on, he was connected with Thippagondana Halli, Kanva project, and Honnali bridge. In Mysore, he oversaw the construction of Lalitha Mahal Palace, which served as a Royal Guest House.  He was connected with the statue of Chamaraja Wodiyar, and specially responsible for the golden dome of the statue. He had a passion for cars, which he changed frequently. He had by turn a Dodge, Chevrolet, and Ford.
His father, my great grandfather, was Hullahalli Ramanna, a Harikatha expert. He used to write poetry which got published in Prabhuddha Karnataka. This is lost to us. My efforts to find these have not yielded any results.
He had three houses in Mysore, one in Bangalore, and several parcels of lands. All of these were lost because he was recklessly and ruinously generous. His own close relatives duped him. One of his properties is a grand building in Lakshmipuram, which presently houses Karnataka Department of Sericulture at a huge site. He had donated money to the Sports Division of National College and to Victoria Hospital, both in Bangalore.
---
© Bapu Satyanarayana. Published July 2019