With Mountbatten and Nehru on 15 August 1947
Category:
I was eight years old, on 15 August 1947, India's independence day. My family had an invitation to the flag-changing ceremony, where Lord Louis Mountbatten, the last British Viceroy of India and the uncle of Prince Philip, the current Duke of Edinburgh, lowered the Union Jack and Jawaharlal Nehru, India's first prime minister, raised the Indian flag in its place. We got this prized invitation because my father was an executive in a British company.
Our seats were near the steps that ascended to the platform with the flagpole, at the epicentre of a crowd of one or two million assembled at the edge of Old Delhi, with Jama Masjid visible in the distance. As I had never been in such a huge crowd before, I remember feeling uneasy, but my mother and sister were excited, and their energy infected me as well, though I did not grasp the full significance of the day.
After the ceremony, as the dignitaries mounted the viceroy's horse-drawn carriage, the crowd around us became unruly, pressing against the temporary barriers. I remember the anxiety of that moment. Concerned for our safety, my mother somehow persuaded someone to get us (my mother, sister and myself) onto the livery seat of the Viceroy's carriage.
As we rolled through the tumultuous crowds, waving, Mountbatten lifted me to sit between him and his wife.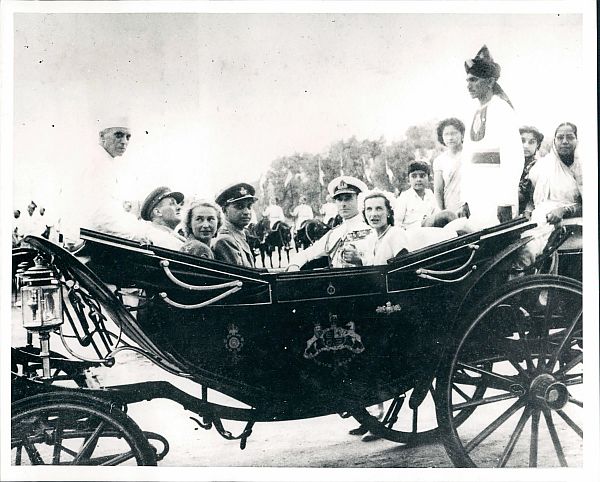 Ashok Khanna (boy on the right) in the Viceroy's carriage, with Prime Minister Nehru and Viceroy Lord Mountbatten. Delhi. 15 August 1947. Ashok's sister is half-hidden on the right.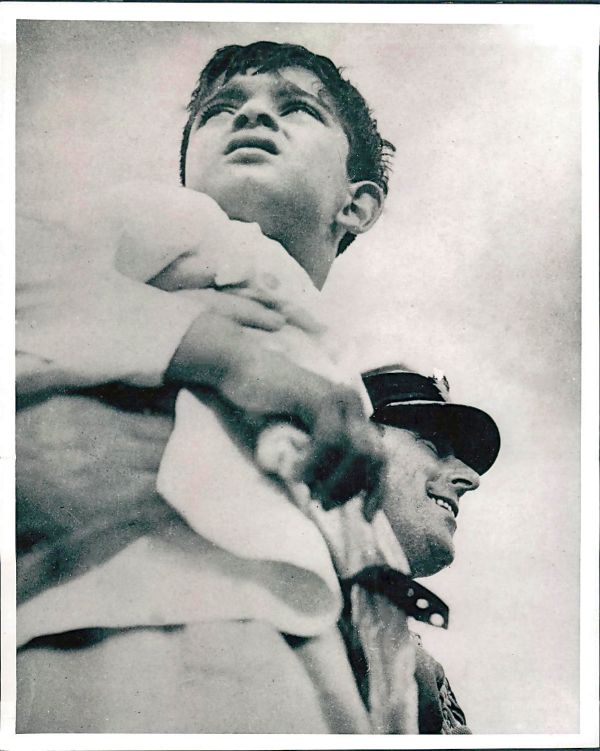 Ashok Khanna with Lord Mountbatten. Delhi. 15 August 1947.
When we reached the Viceroy's palace, Prime Minister Nehru arranged for a car to take us where we needed to go. While waiting for it to arrive, he chatted with us, asked my name, then patted me on the head and said something like, "Now that India is independent, it's up to young people like you to build it up."
A throwaway line, but one that had a lasting effect on me.
__________________________________________
© Ashok Khanna.    Published July 2019.