Colonel Nawal Singh Rajawat – Vir Chakra
Category:
Editor's note: Colonel Rajawat, who lives in Jaipur, is one of the strong and silent men of the Indian Army. This story has been compiled by Subhash Mathur, who lives in Jaipur. We welcome additional materials about Colonel Rajawat - pre-Army, in-Army, and post-Army times - from relatives, friends, colleagues and other people who know him. We also welcome similar materials - for separate stories - about other heroes and martyrs of the Indian Armed Forces, provided the time of the event was at least 30 years ago. Our contact is indiaofthepast@gmail.com
Name: Nawal Singh Rajawat
Service: Indian Army Infantry
Unit/Corps: Rajput Regiment
Final Rank: Colonel
Date of Award: 05 December 1971
Born: 07 November 1946
Nawal Singh Rajawat was commissioned in 1967 from Indian Military Academy into 17th battalion, the Rajput Regiment. While at the Academy he was awarded the Rajputana Rifles Gold Medal for tactical ability leadership and initiative
After commissioning, Nawal saw his first operational service in the Mizo hills in encounters against the insurgents.
Naval Singh Rajawat is a true warrior in the highest traditions and spirits of a "RAJPUT" soldier. He exhibited extreme bravery in leading the  men of his  Commando Company during the capture of 7r in Dera Baba Nanak [Punjab] enclave on 5 December 1971 during the Indo-Pak war.
For this act of bravery, he was awarded the Vir Chakra. The Vir Chakra is awarded by the Government of India to the members of the Armed Forces for acts of gallantry in the battlefield. (It is the third highest award, behind Param Vi Chakra and Maha Vir Chapkra). Colonel Rajawat's rank was Captain at the time of the encounter.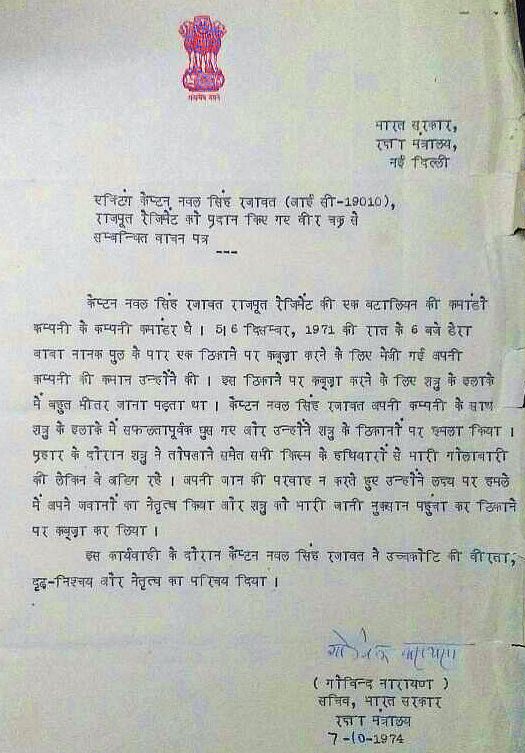 Citation from the Ministry of Defence, Government of India, describing Col.  Rajawat's act of bravery.
Captain Nawal Singh Rajawat was the company commander of a battalion of Rajput Regiment. On 5 December 1971, he led his company to capture a feature across the Dara Baba Nanak Bridge. Captain Rajawat successfully infiltrated the area and attacked the enemy position. During the assault, the enemy brought down intense fire with all available weapons, including artillery fire, but this did not deter him. Regardless of his personal safety, he led his men in the assault and captured the feature, inflicting heavy casualties on the enemy.
In this action, Captain Rajawat displayed gallantry, determination and leadership of the highest order.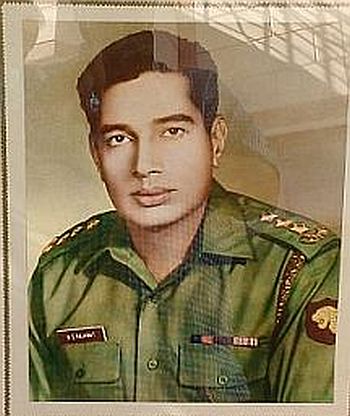 Captain Rajawat in October 1972 when he received his Vir Chakra from the President of India.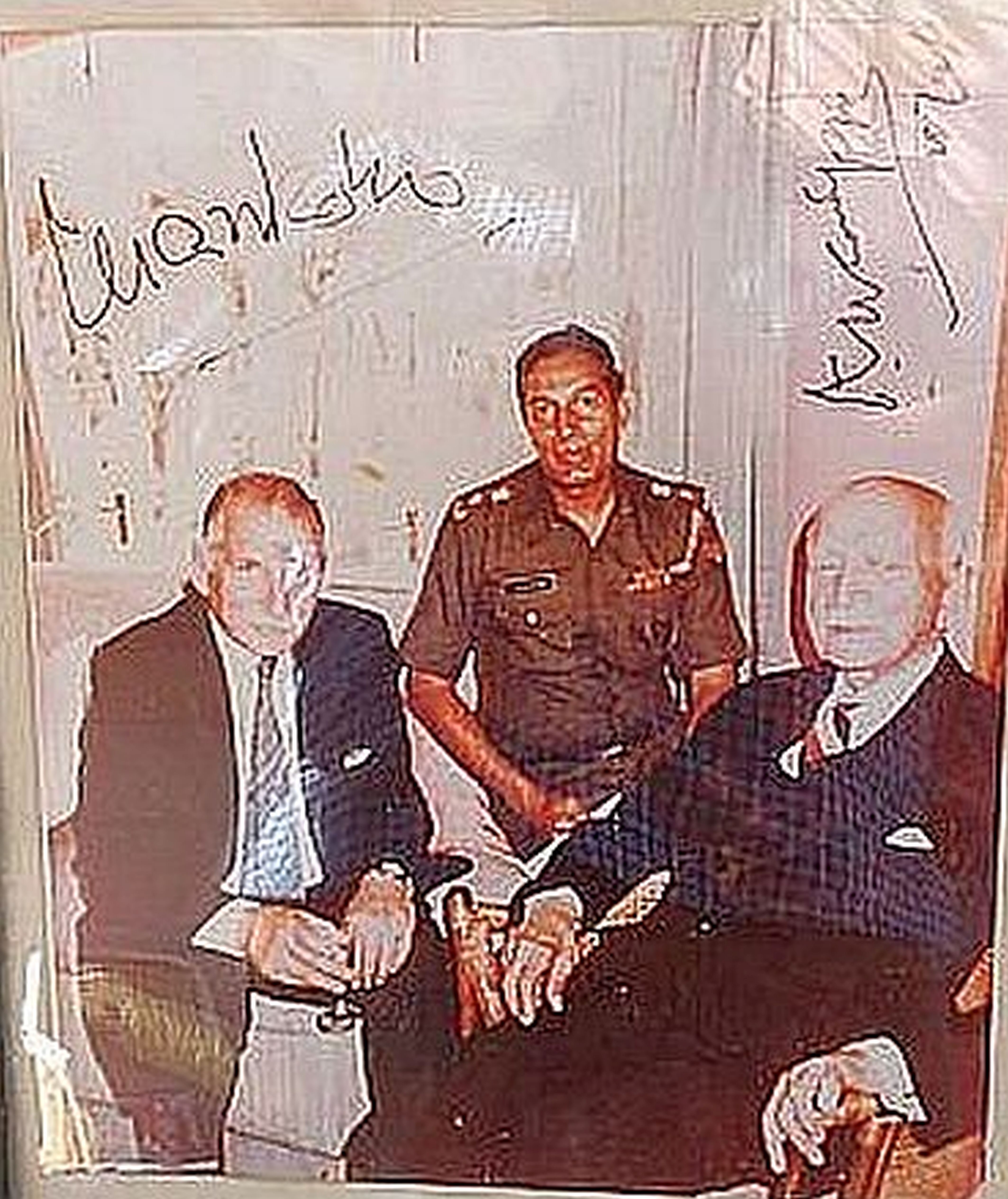 A Rare Picture
L to R: Field Marshal Sam Manekshaw, Colonel Rajawat, Field Marshal Cariappa (the only two Field Marshals in India) in 1986, Delhi.
During his career, he was awarded the Commando dagger in 1969. After, the 1971 War, he taught at Commando Wing Infantry School from 1972 to 1974.
Col.  Rajawat became the first battalion officer to be nominated for the Defence Services Staff course in a competitive vacancy in 1979.
After this, he did a staff appointment in Aizawal (Mizoram) at Brigade Headquarters from 1980 to 1981.
He reverted back to his battalion in Arunachal Pradesh to do his command report from 1981 to 1983. He then was posted for four years in Management Information System organisation at Army Headquarters. He was promoted as Lt Colonel at this time.
In1988, he took over the command of his battalion (17th Rajput) when it was deployed on the Line of Control in Poonch Sector.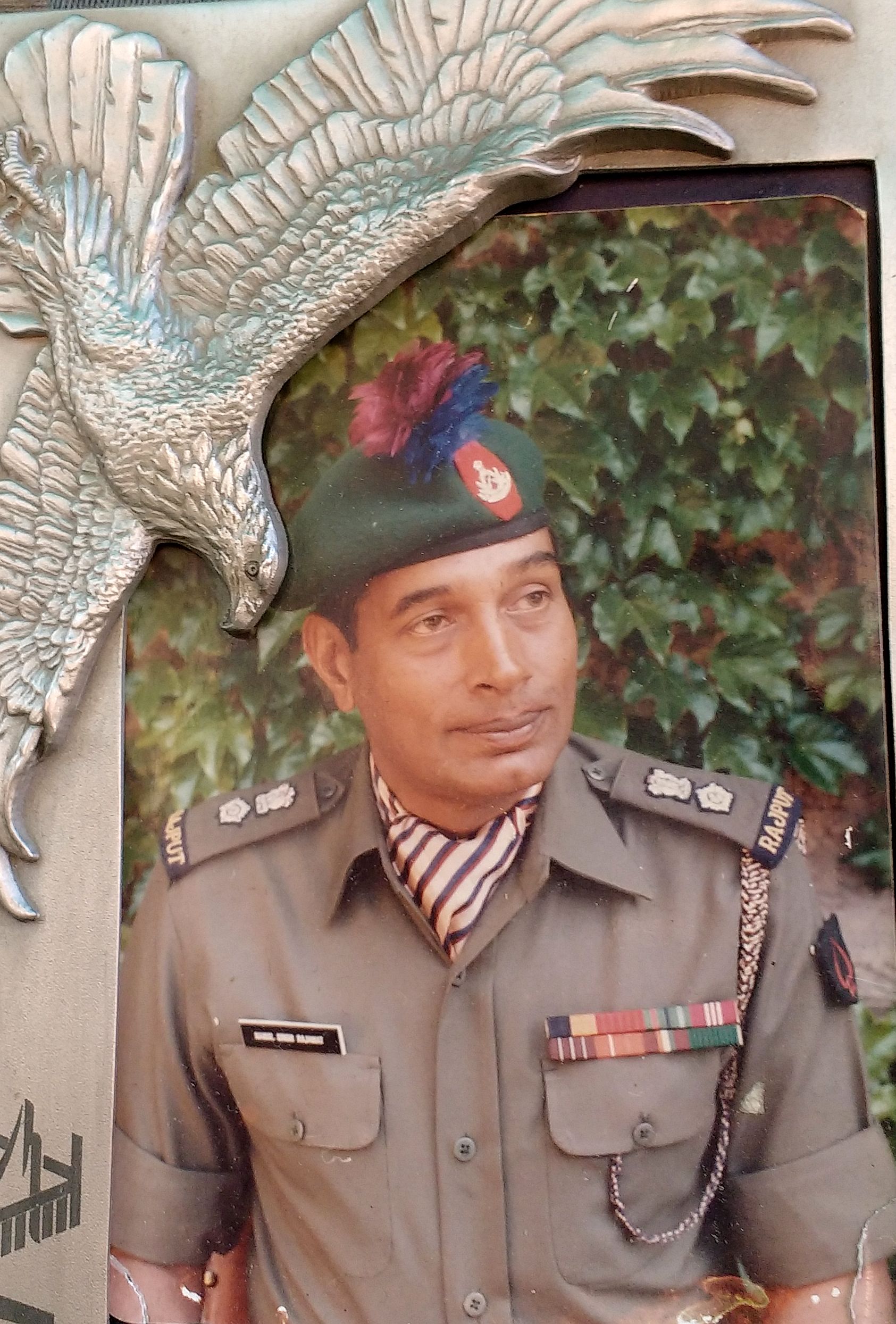 Colonel Rajawat at the time of taking command at Poonch, Jammu &amp\; Kashmir
In end 1988, he moved with his battalion to Jaipur, his home town, where he commanded till 1990, with the battalion having its operational role in Tanot, Jaisalmer.
In 1990 he relinquished his command, and proceeded as Instructor to Defence Services Staff College, Wellington, Tamil Nadu.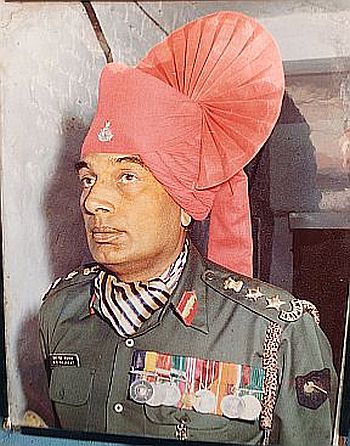 Colonel Rajawat in 1990 at the time of relinquishing command in Jaipur.
From there he was posted in 1991 as Col. General Staff Headquarter 101 Area Shillong. He took premature retirement on 31 October 1991 from Shillong.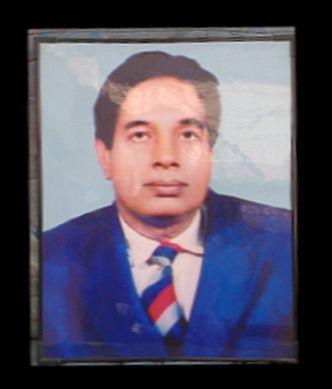 Colonel Rajawat at time of retirement. October 1991.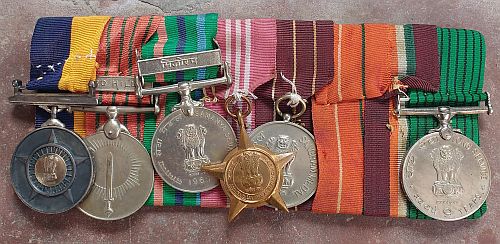 All of Colonel Rajawat's medals
L to R: Vir Chakra, General Service Medal 1947, Samanya Seva Medal, Paschimi (Western) Star, Sangram Medal, Nine years' service Medal.
Vir Chakra action re-enactment 2012
In 2012, Colonel Rajawat attended a presentation at Dera Baba Nanak (DBN) organised by DBN brigade to commemorate the battle of 5 Dec 1971 as well as the inauguration of the war memorial to commemorate the battle. The function was to re-enact the successful attack across the border for which Colonel Rajawat got the Vir Chakra.
The enactment of a successful attack is also to train younger members of the Battalion. The organisers had requested the living officers and men who were actual participants in the operation to gather to take the mock drill as close to the reality as possible.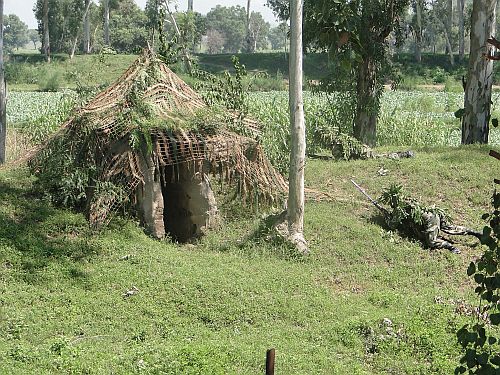 A mock assault on the Dhussi bund defences of 1971 depicted during the 2012 re-enactment.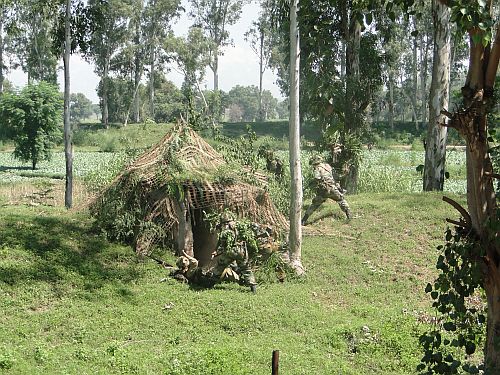 A mock assault on the bunker of 1971 depicted during the 2012 re-enactment.
Photographs of the assault of 1971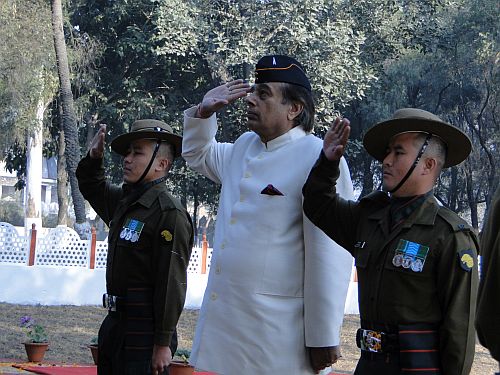 Colonel Rajawat, centre, paying homage in 2012 to the martyrs of 5 December 1971
Col. Rajawat's family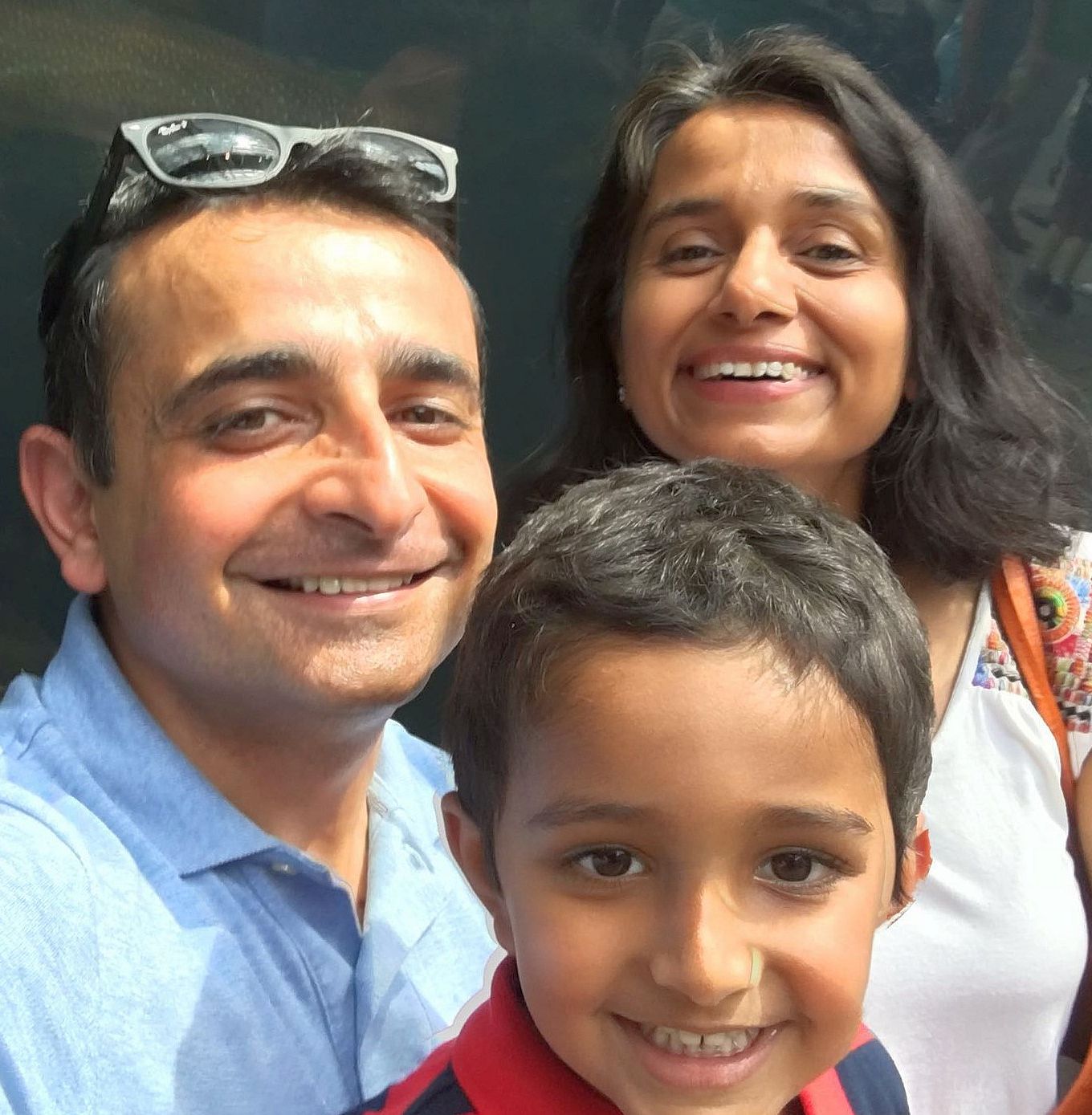 Harshad Jyotin Mehta, seen here with her husband and son, is the eldest daughter of Col. Naval Singh Rajawat. She is a graduate in Environment Design from HM Patel institute Vallabh Nagar, Gujarat. After she got married, she did MBA Finance from New York University. She is currently Vice-President, Morgan Stanley. Her husband, Jyotin Mehta, is working with Motorola. They are settled in New York.
I am the eldest daughter of my parents. I was born in 1973.As a child, I watched with awe the respect he received from the men in his unit. They all referred to him as Vir Chakra Sahib.
I am truly proud of his services to the nation and his devotion to his work. Whatever he undertook had to be completed in time properly and in style.
He has been a pillar of strength to me and my family. My son loves to imitate his style and mannerisms.
The entire family feels honoured to have a national hero amidst us as a father. We wish him along life and success in his upcoming projects. He has many up his sleeve. Even now.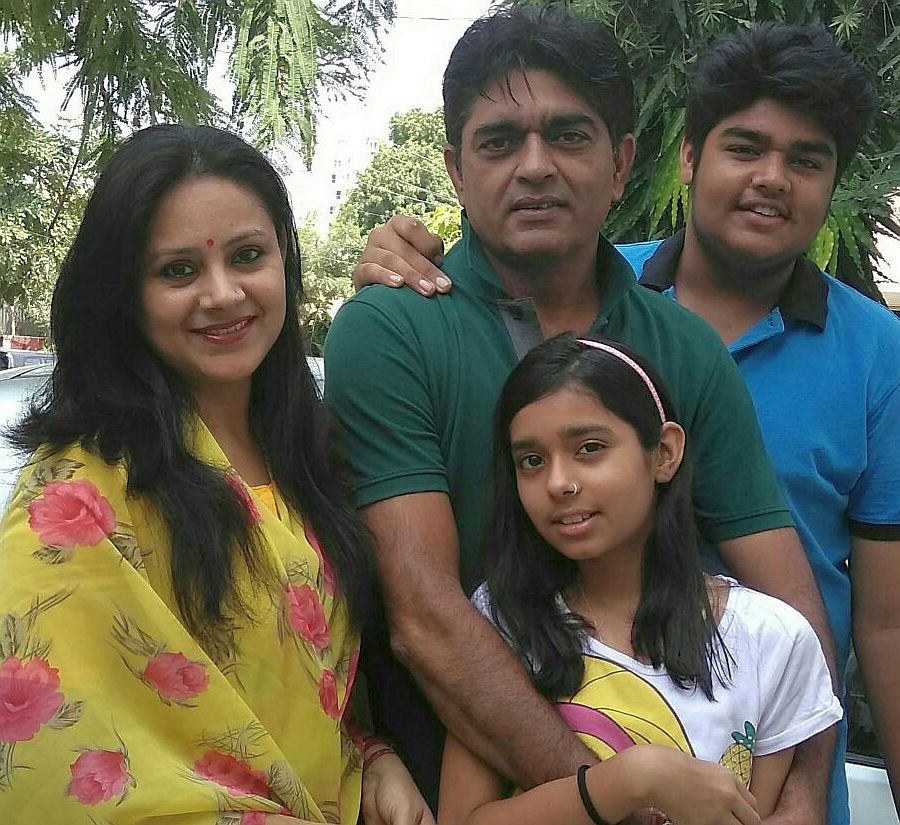 Sangeeta Singh Bhati, seen here with here husband and children, is the second daughter of Col. Nawal Singh Rajawat. Sangeeta is a Homemaker. Her husband Kanwar Narendra. Singh Bhati is currently Vice-President, Operations, Uniara Grand Hotel, Jaipur.
Hailing from the background of a warrior clan from the colourful state of Rajasthan, with its extremely rich and varied cultural traditions, my father Col. Naval Singh Rajawat grew up watching his father, who had also served the Nation during WW II.
Having this atmosphere at home, he too was motivated to join the Indian Army. He reached great heights during the 1971 war, where he was decorated with Vir Chakra award for his brave deeds. We feel very proud of having him as our father, along with the whole Nation. We respect him for his services for our country.
My children treat him like a toy. But he doesn't mind. He always tells me: let it be. It's their age to do all these things.
'I love them. I want them to grow up as good humans!'
Today, he combines his passion of service and is guiding all the children in the extended family towards a strong foundation for their future. I am indeed blessed to have a father like him.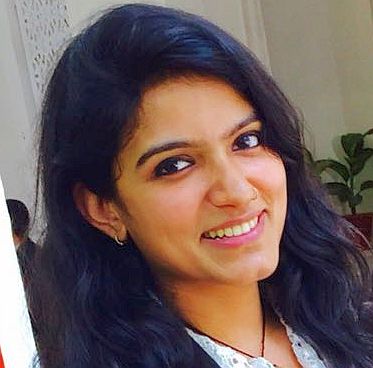 Nandini Singh is a proud daughter of Col. Nawal Singh Rajawat. She's the youngest of three siblings. She is a lawyer by profession, currently doing LLM in Media and Entertainment law. She did her high school from St Xavier's School, Jaipur, and graduated from Hindu College, Delhi University. She got her law degree from Campus Law Centre, Delhi. Nandini was a professional tennis player but chose law over her sports career.
Of course we are all so proud of him. Our father, a war decorated hero! Wow!
We adore him and love him for being just like us. Playing and laughing, and all that. But u know, Secretly, we admire him and respect him.
But he led from the front when the Nation needed every soldier to perform.
He never boasts about those days but we can see when his friends show their admiration and respect. Silently.
Imagine a Vir Chakra winner as your Dad! At home.
What a proud moment!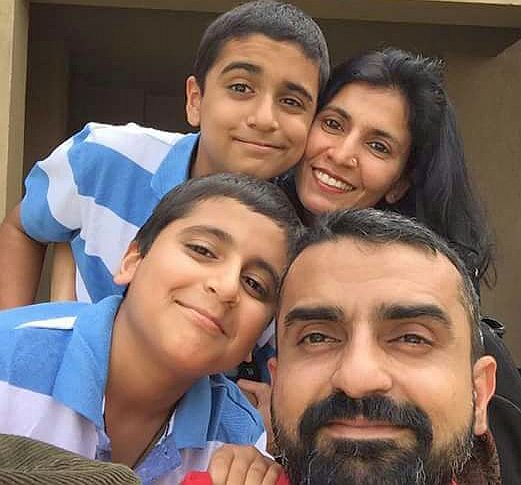 Siddharth Singh, seen here with family, was adopted by Col. Rajawat in 1996.He lives in Jaipur with his wife Gayatri, and sons Udai and Shaurya. He is a Captain in the Merchant Navy, working for AET, Singapore..
Like my father, I too wanted to join the armed forces. But I could not get in. So, I joined the Merchant Navy as a cadet. My family and I feel of my father and his devoted service to the nation. My elder son Udai is keen to join the Indian Armed forces, just like his grandfather to maintain the tradition.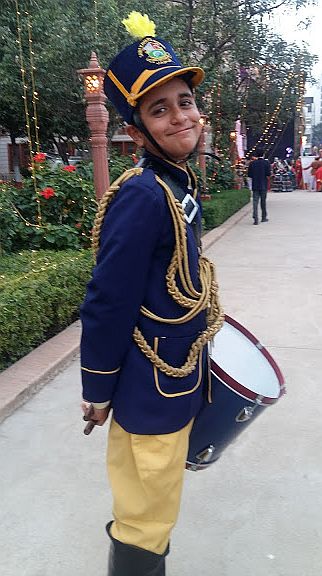 Grandson Udai Singh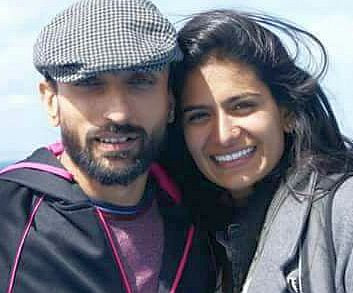 Sikander Singh is a foster son of Col. Rajawat. Sikander lives in London with his wife, Krupa Jethwa. She is in private service, while he works for British Gas.
Col. Rajawat has been my mentor for the last 26 years. Although we live in London, as a family we  admire Col. Rajawat with awe and respect as he is a War Hero. After his retirement, he has devoted more time for our welfare.
On our visits to India we spend a lot of time with him. It's such fun just being with him. it's a great learning opportunity as well. His guidance comes from deep, thorough and clear thinking. As always we are the gainers
_______________________________
© Subhash Mathur 2016