From Bannu to Corning – Notwithstanding the trauma of Partition
Category:
For the last 70 years, I have been trying to reconstruct what happened to our lives in 1947.
I was ten years old in 1947, and I remember the details of 1945-1947 very well. Like attending my uncle Lachman Chachaji's (uncle) wedding in Bannu, and sitting behind him on a horse in the summer of 1945. There were Pathans on dhol, and dancing in their Bannuwal style. Looked like if they had a drink. Then attending my sister's wedding in 1946 in Bannu during the summer vacations. The bridegroom had come from Karachi, but hailed from Dera-Ismail Khan.
Bannu was our ancestral home. Here we had a house built by my father Ram Narain Mullick, who was born in 1906.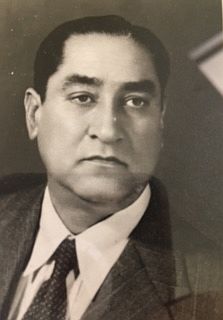 Ram Narain Mullick. My father. 1906-1956.
He got an engineering degree from Banaras Engineering College (1922-1926), joined the Military Engineering Services (MES) in 1926. He built a big haveli in Santpura - a newer section called Naya Shehr (new city) also, bordering the older section of Bannu. This Naya Shehr is towards Laki town. A big water tank which supplied water to Bannu is visible from Naya Shehr with wider roads (not congested) because of Bannu Brigade's needs.
Our haveli had two big doors. The first door led you to the Non-Vegetarian section. The next big door led you to our bedrooms and vegetarian kitchen. The second floor was for sleeping in open during hot summers. It was also for defending ourselves with guns if Wazirs (attackers) ever came for looting or kidnapping. We could not rely on the police to protect us from a surprise attack.
There was a famous Halwai shop near our house that sold Dudhi Ka Halwa-curly hair like halwa, a unique Bannu sweet dish.
My father also built a Santa da gurudwara nearby, in honor of his father Sant Ram.
Many may not have heard about Bannu. It is true that Bannu is a much smaller city than Peshawar, which is known for Shah Rukh Khan and Dilip Kumar. But it was a big location for British Military with Bannu Brigade whose commanders are very famous. Brigadier Cariappa (Field Marshal of India) was a respected commander in Bannu during Nov.1945. Even Colonel Ayub Khan (Field Marshal and President of Pakistan) served under Cariappa in Bannu. It was during Cariappa's time that in 1946, Nehru, as a leader of India's Interim Govt. visited Bannu with Frontier Gandhi, Abdul Gaffar Khan, and Chief Minister Dr. Khan Sahib.  Brig. Cariappa managed to get the tribal leaders to attend the meeting with Nehru in Bannu. Nehru was impressed with Cariappa's ability to deal with the independent tribes and their leaders. Nehru also liked the peace and harmony in Bannu among all religions, due mainly to the influence of Frontier Gandhi.
MES was responsible for the needs of Bannu Brigade with good housing, wider roads, good water supply. My father transferred from MES to the British Indian Army Royal Engineers in 1939, and was sent to Iraq as part of famous Bannu Brigade. His expertise was building roads and bridges with heavy equipment. He travelled all over North West Frontier Province (NWFP), which is now called Khyber Pakhtunwa province in Pakistan. He built roads and bridges all over to places like Bannu to Peshawar, Kohat, Nowshera, Muree. My father was well liked by all people in MES. We always received warm welcome in Madi Indus, where we changed trains during our summer trips.
I was born in Peshawar, the capital of the Frontier Province in 1937.  My mother, who was born in 1911, hailed from Dera Ismail khan and belonged to the famous Dhamija family. My eldest brother was born in 1927 followed by four more: one sister in 1930, one brother in 1933, one sister in 1935, all born in NWFP. I am the youngest child. My mother's father was a famous lawyer, one of her uncle's was a Sessions Judge, and another uncle was a Civil Surgeon in Dera Ismail Khan. Derawal's dialect, derawali, is much sweeter than Bannuwal's dialect. Fortunately, we spoke more of derawali.
My father got transferred back from Iraq to India in 1941, when his younger brother Birbal, a police inspector was murdered by Pathan smugglers in Abbottabad.  Soon afterwards, my father was transferred to Lahore in 1942. Here I studied at DAV school in Dharampura, close to my father's office in Lahore Cantonment.
All of a sudden, I noticed lot of violence with many refugees taking shelter from Rawalpindi areas in March 1947 in our Gurudwara in Dharampura. We were involved in collecting blankets for them. Then the big fire in Shah Almi (a Hindu area of Lahore\; read an account of this fire here), which we saw from the third floor rooftop with large smoke rising in June 1947. It was confirmed next day by newspapers and local people that the fire happened with the assistance of the police.
(Later I learnt that Magistrate M G Cheema planned this major fire, confirmed in Prof. Ishtiaq Ahmed's book Punjab Bloodied, Partitioned, Cleansed. Ishtiaq Ahmed interviewed Ambassador Moni Chadha and confirmed that Rawalpindi area massacres were a signal of the future operation to remove all Sikhs from West Punjab.)
Immediately after that, a bomb was thrown in a truck in which my Lachman chachaji was returning from work in Lahore. Luckily, he was standing close to the Muslim driver, but people at the back were killed or injured. My chachaji put his fists around the neck of driver and told him to speed up to the hospital. My uncle was a tall person with strong hands.
This attack shook my father, who was now an army officer in Royal Engineers. He carried a pistol with him and knew the use of guns and rifles, as he used them for hunting ducks in NWFP. He stopped his younger brother from going to work.
I remember that INA heroes Dhillon and Sehgal came to the Dharampura Gurudwara in July 1947.  Then, in late July 1947, my father sent us for summer vacations to Dalhousie Cantonment, where one of his relative was with MES. My father used to go for night watch to safeguard Hindu-Sikh areas with his soldiers in Lahore from late July 1947 to early August 1947. They did not trust the police to protect them, as 80% of the police in Lahore were Muslim, and were behind many fires in Hindu and Sikh areas.
Around August 5-8, 1947, my father came to Dalhousie to take us back to Lahore, as he had opted for India (Delhi). He thought that Army would take care of moving his belongings as they had done in the past. But that assumption turned out to be wrong. The British quit their responsibility on August 13, 1947. (According to Prof. Ishtiaq Ahmed, Governor Jenkins of Punjab sent his last telegram on August 13 to Viceroy Mountbatten. Further, according to Prof.   Ahmed, the violence in Lahore reached its peak 11-13 August 1947).
The British lost interest in India after Mountbatten's announcement of Partition after independence. There was total chaos. Leaders of minorities were clueless. British military and civil service effectiveness dropped sharply in August 1947. People were being slaughtered. People in higher places took care of their friends and relatives. Masses were confused and helpless. Lahore was the worst area. Bannu was still peaceful.
In Dalhousie, the Army's Station Staff Office (SSO) was a Muslim, who lived in a big bungalow right across from my uncle's residence. On August 14, 1947, he flew the flag of Pakistan in the main square of Dalhousie, which was two or three miles from the Cantonment.
I remember someone fired a shot when we were returning from our evening walk on August 12. My father pulled out his pistol and fired back. That person never tried firing anymore.
On 17 August 1947, we learnt that Dalhousie was part of India. An Indian flag was hoisted by a tall elderly Sikh gentleman. I do not know who he was. Perhaps, Indira Kumar might know his identity, as she is older to me, lived there for many years, and was in Dalhousie on August 17, 1947. Anyhow, the SSO left on August 17, 1947 for Pakistan with Gurkha or Dogra soldiers.
Our house in Lahore, was looted   by a large mob in front of Captain Ghosh and his six soldiers who had come to take our belongings for transfer to Delhi.  I do not remember the exact date. Even my father's Muslim JCO went to our house, but by then, the looting was finished and only three pieces of kids' furniture were left. The JCO picked them up to give it to my father someday.
This story was told to my father in September 1947, when he went to Lahore Cantonment for a few hours to pick up some of his belongings. This Muslim JCO was on duty overseeing the use of heavy equipment like bulldozers and tractors at Wagah-Attari border to bury the dead. My father's British boss was surprised to see my father in Lahore at   this time. This boss told my father to leave before evening, as he would not be able to protect him if a mob gathered. My father's soldiers in the truck would not be able to do much against big mobs with petrol bombs, big knives, a few pistols and rifles supervised by police or Muslim League Guards.
At the border in September 1947, this Muslim JCO ordered the gate to be opened, and my father returned to India. My father with his soldiers proceeded to Dalhousie next morning after camping out and fixing the truck's tire.
He waited for five or six weeks before getting an empty military truck to move us from Dalhousie to Jullandhar in October 1947. In Jullandhar, a top officer of MES was a good personal friend of my father. They were great hosts.
After two weeks, they arranged our accommodation in a train going to Delhi. That journey was awful. The train was loaded with refugees on the train's roof, and holding to the railings. It stopped in Kurukshetra. Here I saw hundreds of thousands refugees in a camp next to where our train stopped, as there was no formal platform. Finally, we reached Delhi.
In Delhi, luckily my mother's uncle Session Judge Dhamija gave his room in Hanuman Road to five of us for a week. We found our own official accommodation in Jodhpur Mess opposite India Gate near Pandara Road. This Mess used to be single officers club during World War II, so had a big mess with dining facilities. We borrowed their cooking and serving dishes, bed sheets etc., as we had "nothing" and not enough money to buy anything until the next paycheck.
My father became a Major in Indian Corps of Engineers in Kashmir House, where Major General Williams was Engineer in Chief. It was located close to the Viceroy House, which later became Rashtrapati Bhavan. In 1951, my father reverted to a civilian post as an Executive Engineer in MES. It is amazing that according to military rules, my father was listed as a deserter by Army HQ in Delhi as he had not reported within 30 days after August 15, 1947. His communications to Delhi from Lahore or Dalhousie did not reach Engineer in Chief in Delhi.
My extended family, which included my grandmother, aunts and their children, were not harmed in Bannu. My father's close friend - a Pathan Muslim from MES - took care of all of them for three months after partition. He sent them to India in a train escorted by Gurkhas in November or December 1947. Their train was shot at in West Punjab, but the Gurkhas shot back forcefully. Therefore, they arrived safely to Delhi.
My father was very generous, always helping others. For example, he gave one room to a Pandit refugee from Bannu\; he gave one servant quarter to a teacher refugee from Kashmir. Every month, someone came for help, and my father guided them and helped them by sharing what we could.
Likewise, my mother would cook delicious Corn Dodha (big thick roti) and Sarson ka saag in derawal style for one cousin who was blind. He stopped by often for my mother's cooking. If relatives came after 10 PM, she would send me to fetch cooked food from India Gate prepared by refugees living in Purana Quila in New Delhi.
This Quila was also called Indraprasth Fort and was used for housing refugees. This camp was the second largest, with the Kashmiri Gate Camp being the largest. People preferred Purana Quila because the competition for creating new business was less.
In the memory of Lala Lajpat Rai, an independence fighter in Lahore, a Servant Society was created in Delhi. This gave loans to refugees to buy carts for selling daily needs or educate their children. We donated money to this organization from Corning, NY. My father-in-law donated from Delhi, and he was also a volunteer for this organization.
My father died suddenly in June 1956, with two heart attacks within 12 hours. This ended our good times. My mother, my sister and I became dependent on my two elder brothers for our upkeep. Fortunately, both   of them had good jobs and were not married, so they could support us.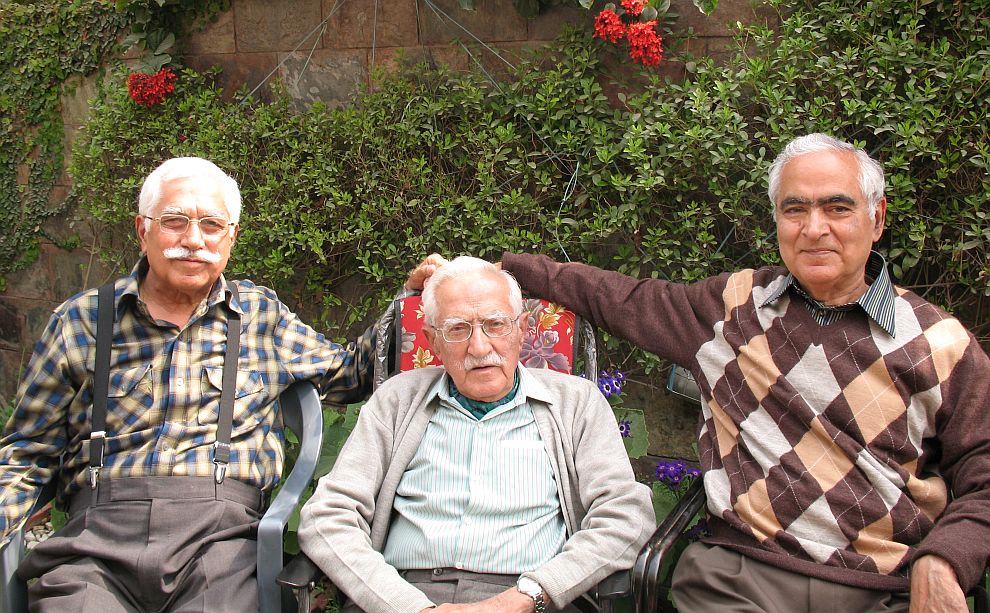 Three brothers.
L to R: Major General Basant Mullick, Indian Corps of Engineers\; Lt. Col. Madan Mullick (eldest brother),Chief Engineer of Bhilai Steel Construction Co.\; Satinder Mullick (author)
Noida, India. March 2009.
I found a job in August 1958 with Larsen &amp\; Toubro (L&amp\;T) in Rourkela after finishing my engineering from Banaras Engineering College. For a month, I worked on Delhi milk scheme   for L&amp\;T. Later, I was transferred to Bombay in dairy division of L&amp\;T. Luckily, I got a job to work in West Germany in May 1960. (More details here).
Finally, I went to Johns Hopkins University (JHU), Baltimore, USA in September 1961. JHU is a very expensive university, but Dean Robert H Roy assured me that he would help me get a full tuition scholarship and research assistantship job for 20 hours per week during the regular semester while being a full-time student. It was a very tough life for me in the first year as I had no money and needed the job for expenses.
(Dean Robert H Roy was more than my professor. He was like a father - he was one year younger than my real father). He was a great mentor to me in job search and selection. In 1976, he suggested my name to Stanford University for a full time professorship in Industrial Engineering. However, I had made a commitment to the chairman of Corning Glass, Amo Houghton, that I would help to develop tools that managers could use to forecast better the demand in a cyclical economy.)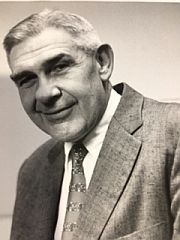 Robert H. Roy. 1907-2000. Dean, School of Engineering Sciences, Johns Hopkins University.
I joined Corning Glass Works (now called Corning, Inc.) in July1965. Soon after that, I acquired my first car, a Ford.
I think that I am perhaps among the first few Indians to get the U.S. Green Card or Permanent Visa in November 1965. We got it under the 1965 Immigration Reform bill, which raised the quota for Indians and Pakistanis from 100 to 100,000 and more over time. India Abroad, a news magazine from New York city, published a big article Old values in a new world, American Journey on March 29, 2013 on our family.
Before the U.S. government changed the immigration laws, there was tough competition for 100 slots.
In August 1965, Corning had sponsored me for a Green Card. At that time, the waiting period was four years. In October 1965, President Johnson signed the new bill. My work visa at that time allowed me to work in the U.S. but I could not leave the U.S. and come back to the U.S.
But, Corning wanted me to go to India to check what was wrong with Borosil, a recent Corning investment. The President of Corning called the Immigration Office Buffalo to expedite my Green Card. And, they did. I got my Green Card soon after that.
Later I went to Delhi in April 1966 and   got married in May 1966 and brought my beautiful wife back to the small town of Corning, NY in June, 1966. Corning had three other bachelor Indians besides me. My parents-in- law and my brother-in-law were very helpful, having suffered themselves in Lahore, to ease her adjustment in USA, 10,000 miles from Delhi.
Epilogue
I am convinced that our leaders - Nehru and Patel - failed us Punjabis.
After searching for what happened in Lahore for many years, the movie Viceroy House directed by Gurinder Chadha aroused my interest again. The movie shows that Churchill was the mastermind of colluding with Jinnah to carve ethnic cleansed Pakistan out of India. Alex Von Tunzelmann, story writer for recent movie Churchill, got hold of a letter written by Churchill to Jinnah in which he hints at a new Pakistan without Nehru or Gandhi's influence, allied with UK. Churchill wanted his invisible hand top secret. Alex called Churchill the Uncle of Pakistan in her book.
I have learnt a lot from Prof. Ishtiaq Ahmed's book. By corresponding with him, I have concluded that besides Churchill, Jinnah, Liaquat Ali and Mudie executed the Churchill invisible plan to ethnically cleanse West Punjab quickly using all options.
How do I cope with the trauma?
It still pains me.
I went to Gandhi's evening prayers in Birla House on 28 January 1948, two days before he was assassinated. He asked us to sing Ishwar Allah tero Nam, Sab ko Sanmati de Bhagwan. I waited eight hours next to India Gate to see Mahatma Gandhi's body on January 31, 1948. Nehru and Patel were sitting next to him, finally realizing the folly of partition which Gandhiji foretold.
Gandhiji was right about achieving your demands by non-violence. The areas around Bannu, especially Peshawar, have seen lot of terrorist killings. I wish people had listened to Abdul Gaffar Khan, who was known as Badshah Khan and Frontier Gandhi. Land of Malala has been torn apart by violence over time. Tribal Leaders only can bring peace to this part of Pakistan and Afghanistan.
Bannu has modernized with better universities and hospitals. What its residents need now is peaceful ways of achieving their demands, and reducing weekly terrorism in other parts of their province. We have to look to Mandela or Martin Luther King who achieved their demands through non-violence. I hope future generations will learn -so similar holocausts are avoided.
My wife and I were impressed by the message from Gobind Sadan, which celebrates all the prophets who teach us to love. That is the only place in Delhi where Mandir, Gurudwara, Mosque and Jesus Park are built next to each other. We have been going there since 1970.
Even at our home in Corning, NY, we have books of all the prophets and we pray daily for God to give us peace and peace to others.
---
© Satinder Mullick 2017